Welcome to yet another edition of "A year in pictures" blog, that I'll be once again submitting to Jim Goldstein's annual blog project. Continuing the tradition from the last few years, I won't be picking a handful of best photos. Instead I'll do a month-by-month recap. In my opinion, this gives a better overview of what I was up to during the entire year. I'll be providing links to larger galleries from various events, so feel free to check them out as well. You are also welcomed to explore my Landscapes and Travel portfolios as well as Galleries section, where I provide pictures from events I attended without too many words.
Overall it was a very busy year, both in photography as well as other work areas. Some of the photo assignments were by far the biggest I've done so far. On the other hand, I have a lot of bad taste in my mouth. Things are changing and it is a change for worse. Virtually every aspect of photography business took a turn for worse and a lot of outlets either just don't work anymore. But it has became a tradition for me to be negative this time of year, so the only thing that I can do is wait how it will all turn out.
I started off the year at IBU Cup Biathlon in Osrblie. The biggest star of the event was Simon Fourcade, the older brother of Martin Fourcade. Martin is already among one of the best biathletes of all time, so chances of him appearing at lesser competitions is next to none. So it was nice to get the next best thing in Fourcade family and a first place for Simon too. The weather was unpleasant, but that's Murphy's law. When you need to be out and shooting, why having a nice sunny weather, right?
February was incredibly hectic. On some days I'd really appreciate the ability to split myself and being in two or even several places at once. But I still found a bit of time for personal photos. At the beginning of the month I was invited to Prague for European premiere of the Mummies of the World exhibition. Since this was only a one day trip because of scheduling, I only had about two hours to explore the city afterwards. The evening panorama of Prague Castle and Charles' bridge was done to death, but I'm still happy I got my own version.

Few days later, I was shooting the Fed Cup tie between Slovakia and Russia. The Russians arrived with a team full of "young guns" including Anna Kalinskaya, pictured below.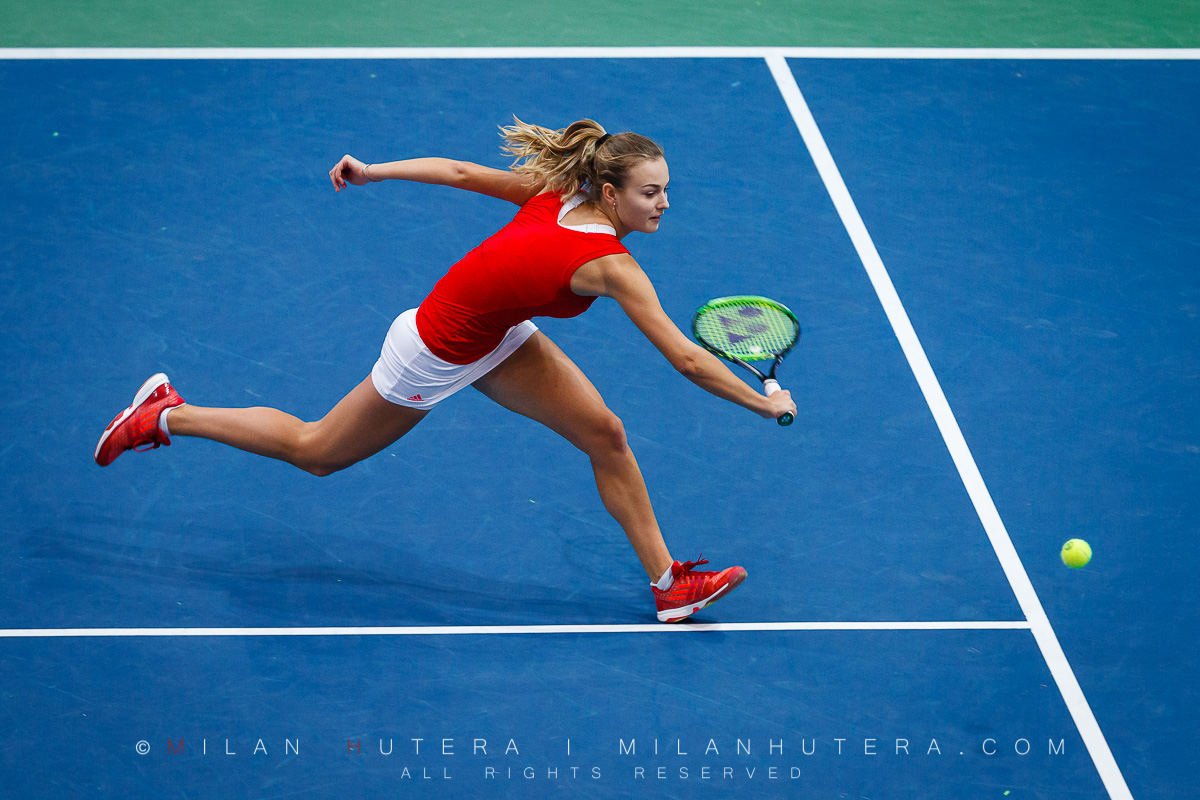 At the end of March, I made a trip to Austria's Neusiedler See, which is the largest endorheic lake in Central Europe. One of the most famous locations on its coast is a town of Podersdorf and its small but very picturesque lighthouse. I have seen quite a few photos from this place, but I never visited it until now. The weather was very sunny for a March and rather cloudless. When I arrived there, I realized the marina and lighthouse is definitely a morning location, but there are some nice photos to be captured at sunset and after sunset too. The lake was incredibly still and the evening turned out quite nice.
One day in April, I escaped our office a little earlier and made a short trip to the famous Church of Michael Archangel in Nitra-Drazovce. This tiny romanesque church is one of the oldest churches in Slovakia and stands atop a cliff above the village of Drazovce. The cloudy weather looked promising and I arrived just before the amazing early evening light. There was a lady taking some pictures and was ready to leave, when I told her that the Sun will shine in a little while. Her impatient husband insisted on leaving… Few moments later this happened: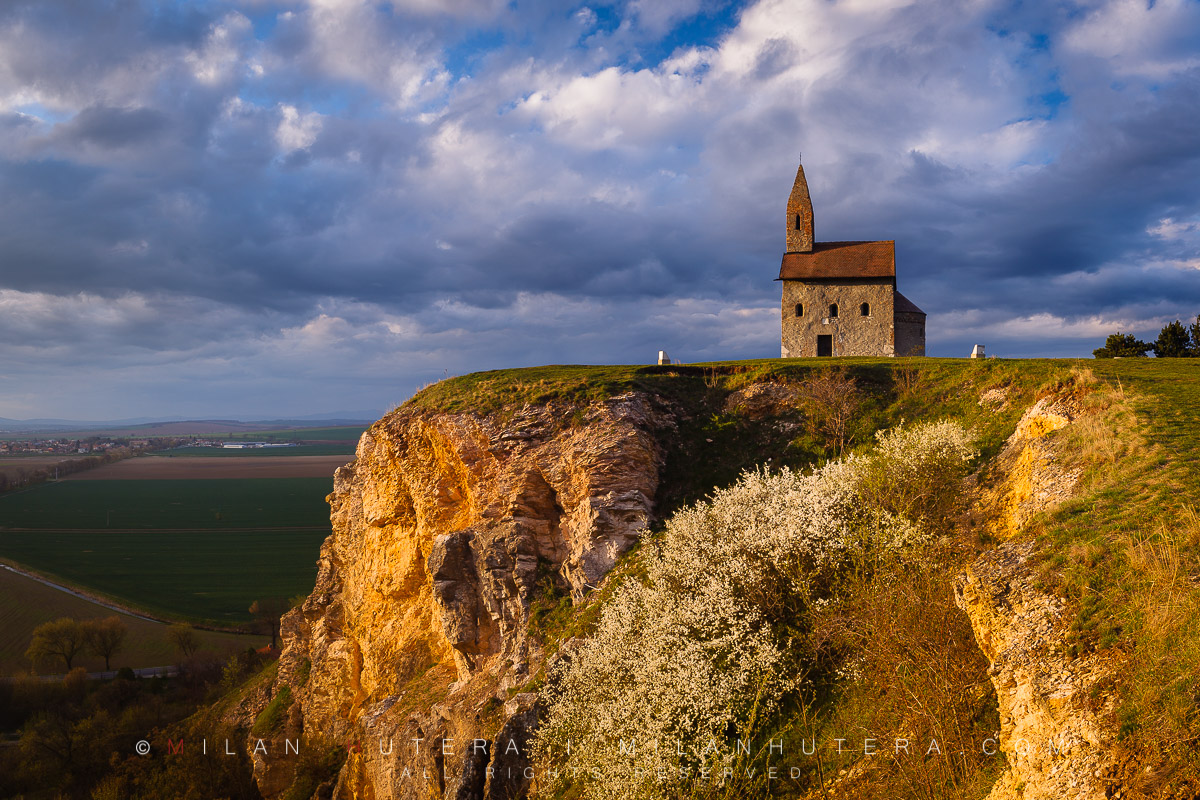 It's always worth waiting. If I already made the effort getting there, why leave after several minutes. Spend some time, be patient and maybe the luck will bring you the right moment.
In May I spent a total of nine days as the tournament photographer for Empire Slovak Open, which is the biggest women's tennis tournament in Slovakia. The 10th edition has attracted some famous names, including former World no.2 Vera Zvonareva and Andrea Petkovic, whom I had the chance to not only photograph, but also do an interview. Being super smart and honest, Andrea's answers did not disappoint. There are many nice photographs from this event, so my random photo of choice is the two time finalist Veronica Cepede-Royg in the heat of the battle.
June is traditionally associated with stormy weather and I was always on the lookout for photo opportunities. Unfortunately, by far the most impressive stormy light happened while I was on a photo assignment. As I finished, I took the tripod and drove to a location I haven't visited in a while. Even though the best part of the stormy sky was gone, I still like the nice light and green color in the foreground. I also like the leading lines the dirt road provides. Hopefully the sky will fully provide next time I'm actually available for shooting.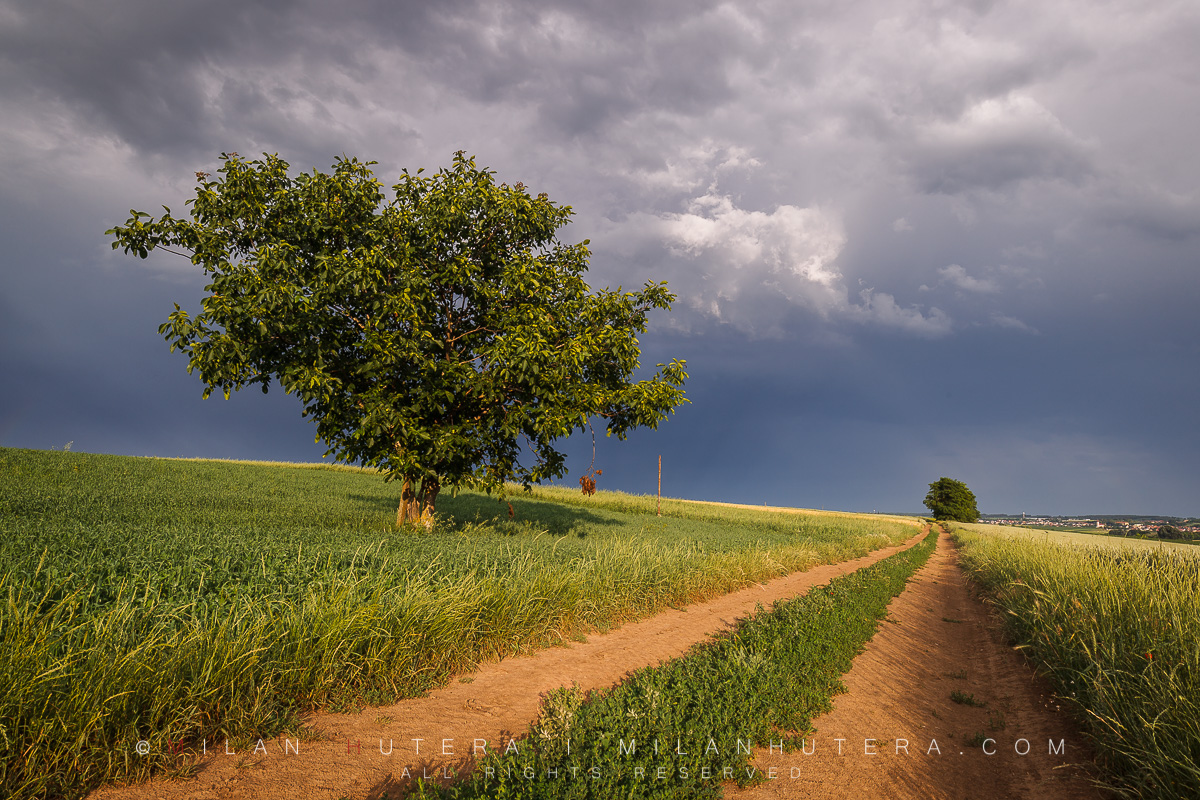 In early July I returned to almost exactly the same spot (can you spot the common element of the two photos?) to capture the passing storm above the wheat field. The sun from the west created beautiful golden tones and the massive black clouds looked really menacing. Suddenly a double rainbow appeared. This is probably my first proper rainbow photo with nice composition and light. I'm very happy that I managed to capture this. I'm also happy that I wasn't struck by lightning 15 minutes later as the second storm started to brew above my head.
At the end of the month, I made the annual trip to beautiful X-Bionic Equestor Sphere in Samorin for the Summer Tour 2018. Due to scheduling conflict I wasn't able to attend Saturday races with the popular night session, but I managed to capture this funny moment of teeth cleaning. One of my favorite equestrian photos to date!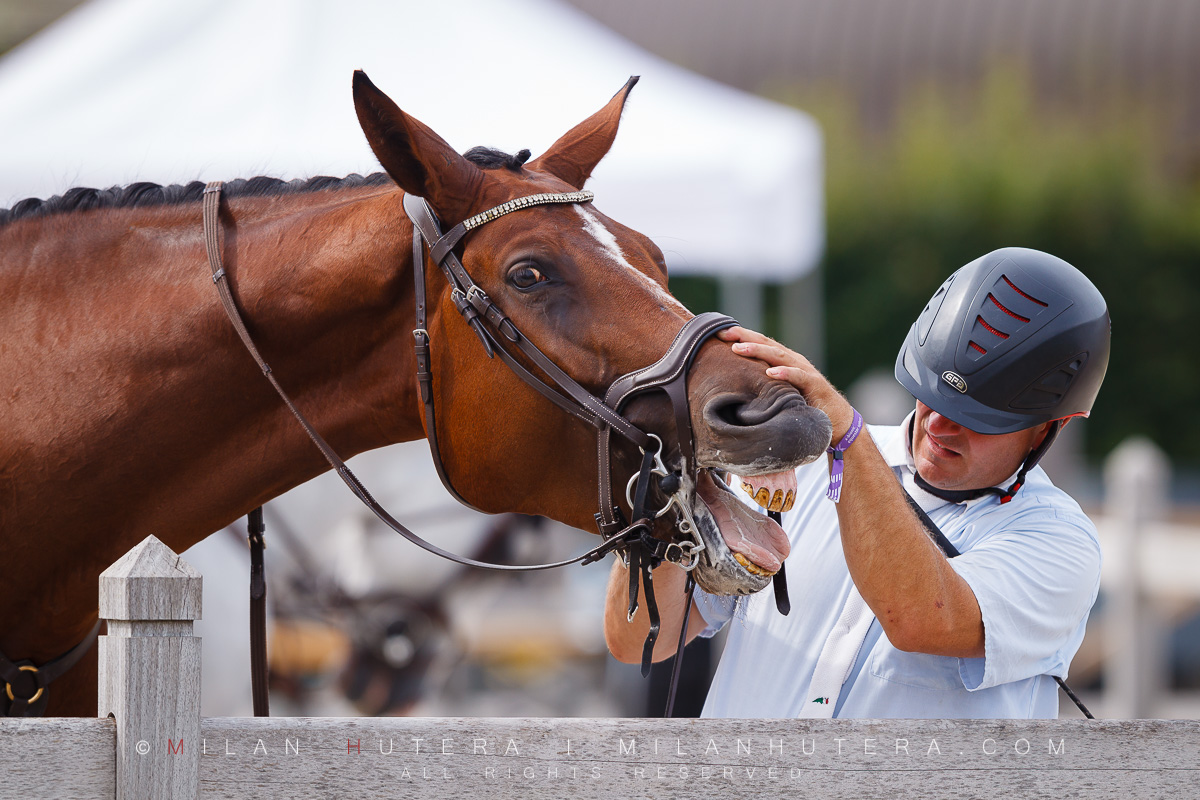 August was a slow month for personal projects. The only notable one was the Summer biathlon championships of Slovakia on roller skis. Unlike last year, none of the members of men's and women's "A" team were present.
At the beginning of September we made a short family trip to Cortina d'Ampezzo and the surrounding areas. This was a photo oriented trip with proper location planning, unlike my solo trip to the same area of Dolomites five years ago. You can plan all you want, but you have to have a lot of luck in landscape photography too in order to capture beautiful light. This photo of sunset light on Cinque Torri, captured on the very first evening in the area, is a prime example. It lasted less than a minute and I was extremely lucky that I was all set up and ready to capture it. The moment was so short I was unable to do a panoramic view I was planning to capture. It is probably my favorite photo of the trip. To this day, I haven't processed all of the photos I took. A dedicated gallery or even a blog from this trip will definitely follow in 2019. In the mean time, you can see some of the photos in my landscape portfolio.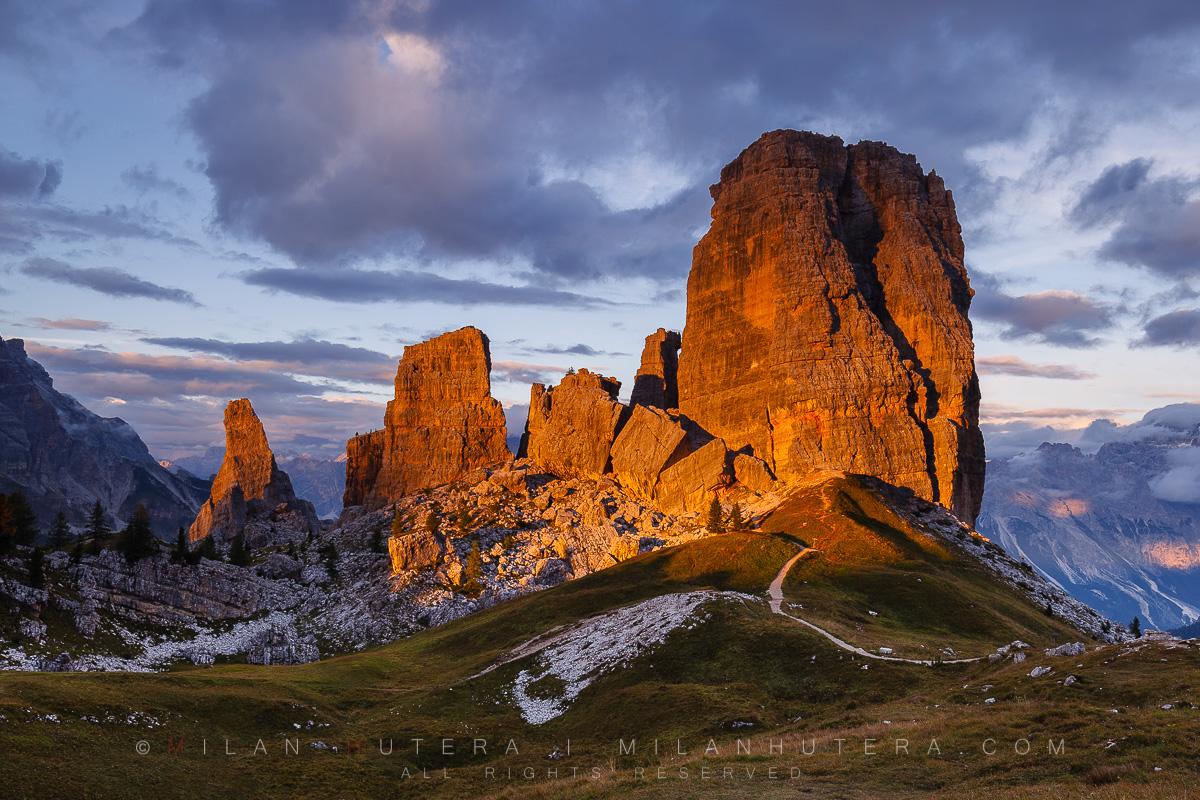 In mid-October I made a one day trip to Banska Stiavnica. This historic town is located in central Slovakia and since 1993 it is a UNESCO World Heritage Site. Some time ago, I decided to photograph the town in all seasons. I made the first trip last summer. The calvary complex (one of the landmarks of the town and one of the largest of its kind in Europe) was undergoing a major restoration. I decided to postpone the project until the restoration was complete. The day I picked was perfect for autumn colors. The weather was decent in the morning and got worse in the afternoon. I still managed to get some nice photos and I'm looking forward to be back. Hopefully this winter. You can see the full gallery from my visit here. One of my favorite photos of the trip is the morning panorama of Old Castle and surrounding rooftops.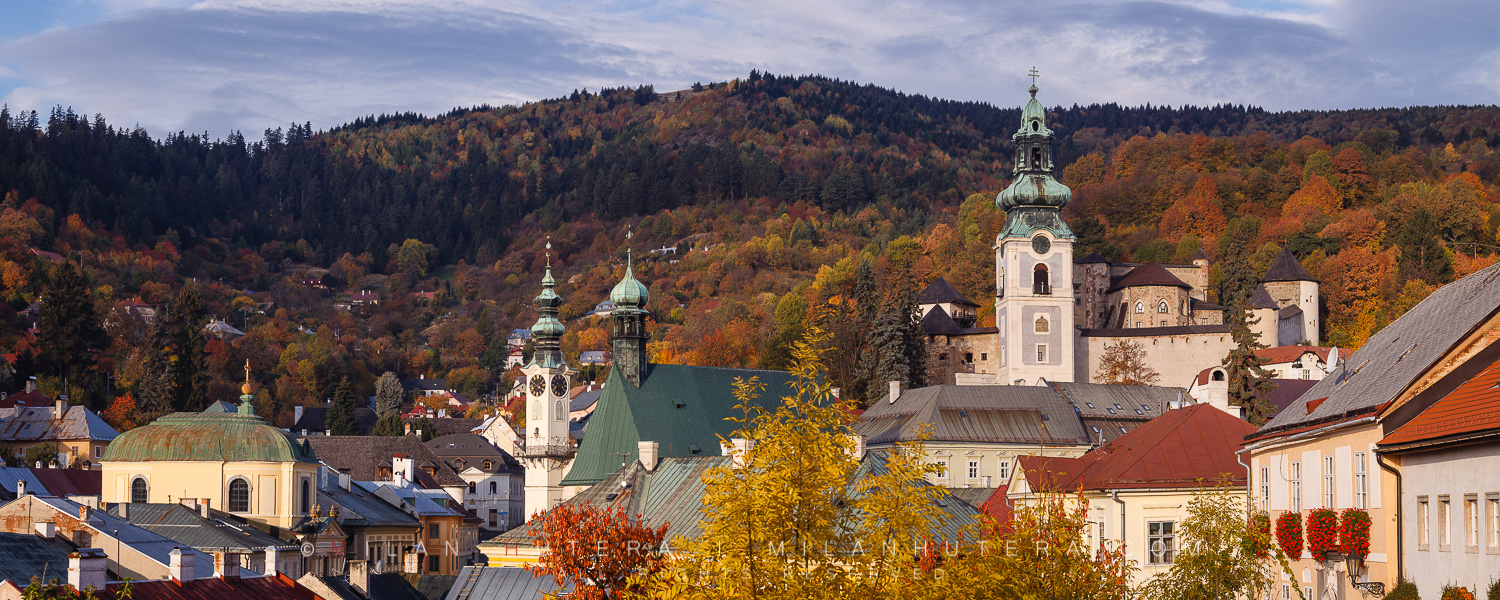 At the beginning of November I made a late attempt to capture the remains of autumn colors in Little Carpathians. Until then, the weather was either not good for forest photography (mostly strong wind) or I was busy shooting paid work. That day the weather turned out great. There was almost no wind, it was partly cloudy and as I was gaining elevation, the forest turned into this foggy marvel. I like the forest pathway, the fallen leaves and of course the fog that seem to make the forest stretch to infinity.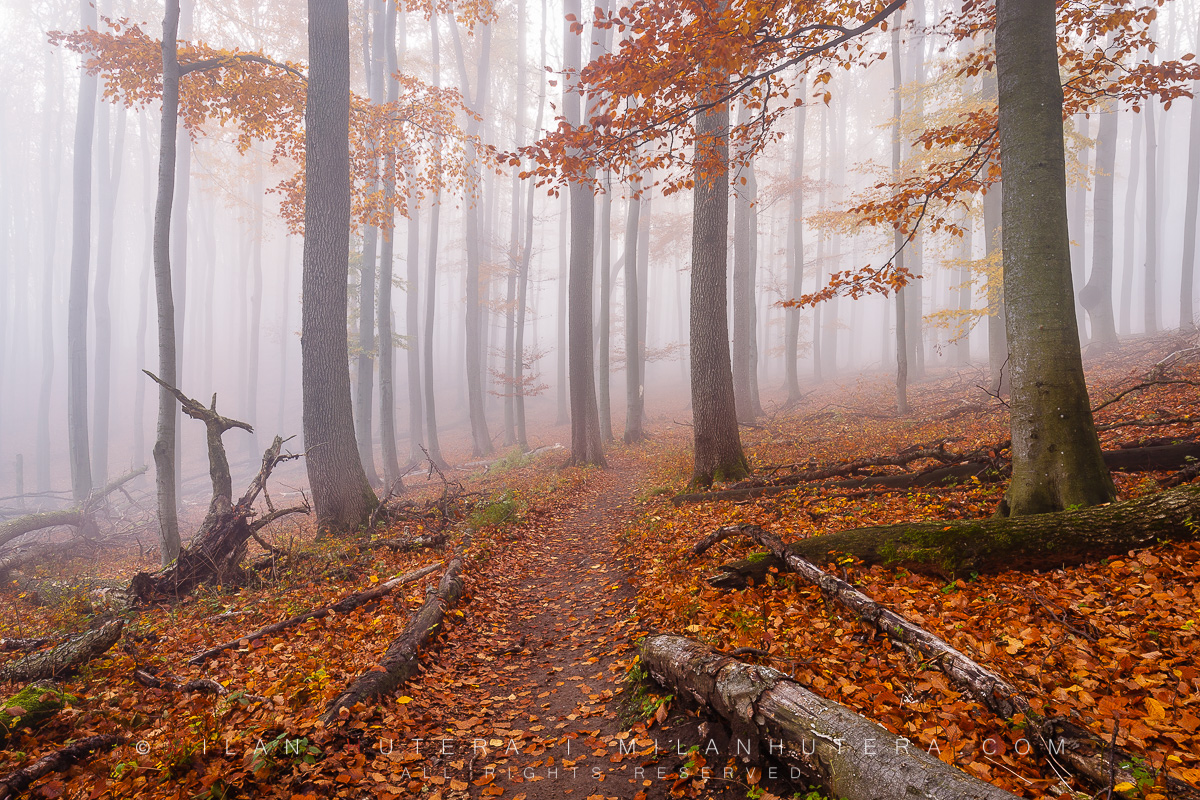 In mid-December, an unexpected white stuff started falling from the sky. Such an odd feeling, I almost forgot what it's called… I woke up to a beautiful morning. Everything was covered in thick layer of snow and more of it was still falling from the sky. I was slowly getting ready for the last event shoot of the crazy streak, that started at the end of November. Then I decided I just had to take advantage of these conditions and I headed out to a forest I had not visited in several years. The time I had was limited, but I managed to found this composition, which works well as a single photo. But I like it even more as a panoramic view.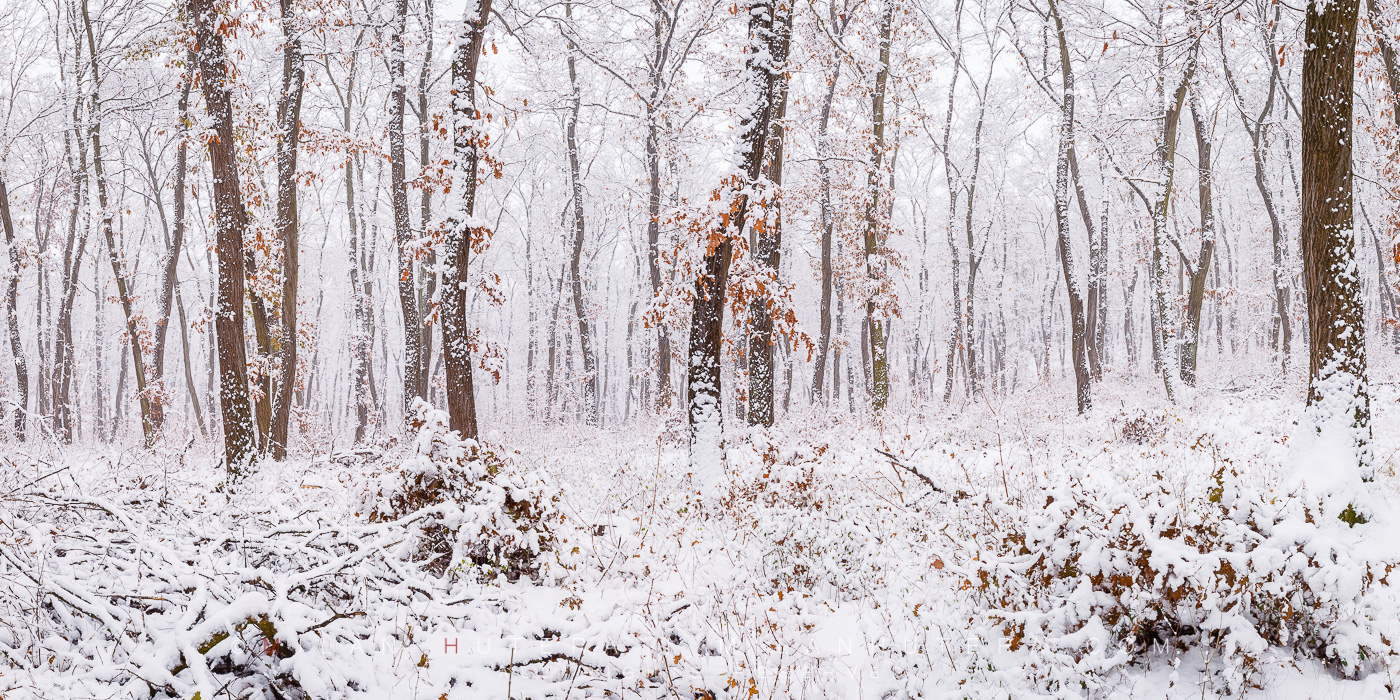 On 29th, I made a trip to Osrblie to end the year with some biathlon shooting. It was one of those days, when things just were not meant to be. The races were tightly scheduled, the weather, while nice, was more difficult to shoot than last year's "blizzard edition" and stuff just wasn't happening. I guess one has to just accept those kinds of days and move on.
So that was my year 2018. I'm already looking forward to 2019 and I'm once again with a bit of fear what it'll bring. I hope you had a great year of 2018. Thanks for reading this far, let me know in the comments how was your year of 2018 and what are your plans for 2019!