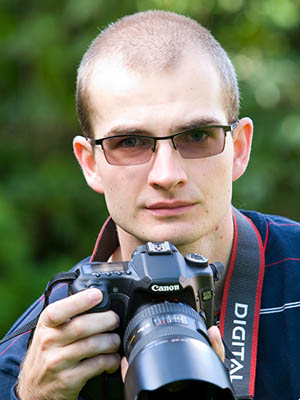 Hello and welcome to Milan Hutera Photography, where I'm presenting my best photographs. I'm a part time photographer based in Slovakia, Central Europe with a passion for Nature, Travel and Sports photography. I've been taking and making photographs since 2005. In nature, I focus on trees, forests, night photography, streams, mountains, fields and above else – beautiful light. Beautiful clouds and spectacular light isn't something we can create. We just have to enjoy it. My way of enjoying it is capture as much of it as possible and I've spent countless hours on countless places to do so.
I'll be happy if my photographs reach out and touch you in any way. Many photographers enjoy hearing long accolades and pats on the back. For me, even one or two words dedicated to my humble captures from you mean I've managed to transform my vision into an emotion … whatever it might be.
Sports photography
I've been interested in sports photography probably even before nature photography. I was fascinated by great sports photos capturing emotions, key moment and of good technical quality. However, there were a great amount of photographs (and still are) that are thorougly uninteresting, simply because not a lot of work was put into creating them. I said to myself "if I had the chance to do this, I would have done this differently."
Since 2007 I had the oportunity to photograph some of the top sports events in Slovakia – mainly tennis events which is my favorite sport to photograph. I always try to push myself to work more and harder than other photographers. During a recent sports event, I was asked by an agency photographer: "Do you have to shoot this [thoroughly uninteresting] match as well?" I repiled: "I don't have to, but I want to…"
I invite you to browse a small presentation of my sports photography on this website called the Sports corner, where you can see some of my favorite sports photographs I've taken so far.
Clients and publications
Long term co-operation with Tennis Arena Magazine – my photos are regularly published in magazine as well as on the magazine website
Createrra – designer of passive houses
Local municipalities
Event agencies
Several daily newspapers and magazines, including Novy Cas, largest daily newspaper in Slovakia.