Welcome to another installment of year-end "best of" blog, that I will be once again submitting to Jim Goldstein's annual blog project. I will once again do month-by-month summary of my year instead of just randomly picking the best photos of the year. As I predicted in my last year's summary, 2017 was extremely demanding due to non-photo related work. The studying and various examinations affected the first four and last two months of the year. Because of this, I didn't planned any big photo trips or projects and took it pretty much step by step as the opportunities came.
I'm also slowly updating my landscape and travel portfolios which you're welcomed to check out.
I started the year of 2017 at the end of december 2016, when I shot the biathlon races at Viessmann Cup 2016 in Osrblie. The weather and lighting conditions were excellent and most of our top biathletes were present.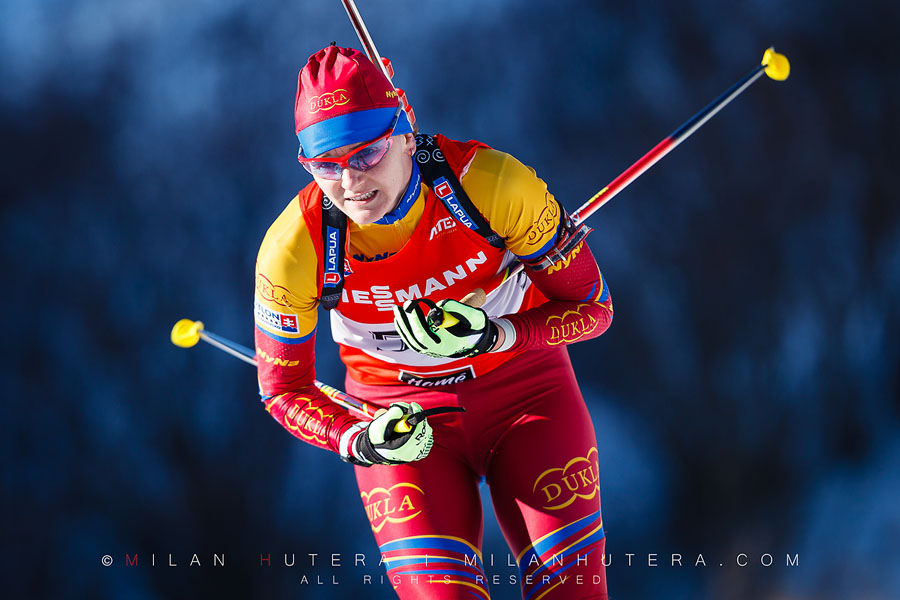 In February it was once again biathlon time. This time it was IBU Cup 2017 in Osrblie. The main star of the event was norwegian biathlete Tarjei Boe, who was making his return to professional sport after a series of injuries and general exhaustion. He managed to claim 2nd place in a rather dramatic finish. At the same time, our Davis Cup team was playing against Team Hungary. I decided to spend half a day at biathlon rather than three days at tennis. The overall atmosphere surrounding our Davis Cup team was very tense even before the event. And I also had some other paying events lined up so I was able to do more, in less time and with no moody tennis players involved.
Other february events include Lucie Safarova meets the press at Empire Tennis Academy and IBU Youth/Junior World Championships, that were relocated to Osrblie at the last minute.
Towards the end of March, I finally found some time for landscapes, specifically night time photography. I felt like I needed a set of training wheels, because I haven't done it in quite some time. I also wanted to reshoot a scene I've done in the past. This time I managed to get much nicer photo. Even though the color version turned out nicely, I've decided to present it in black and white, because I don't have a nice black and white "nightscape" photo in my portfolio yet.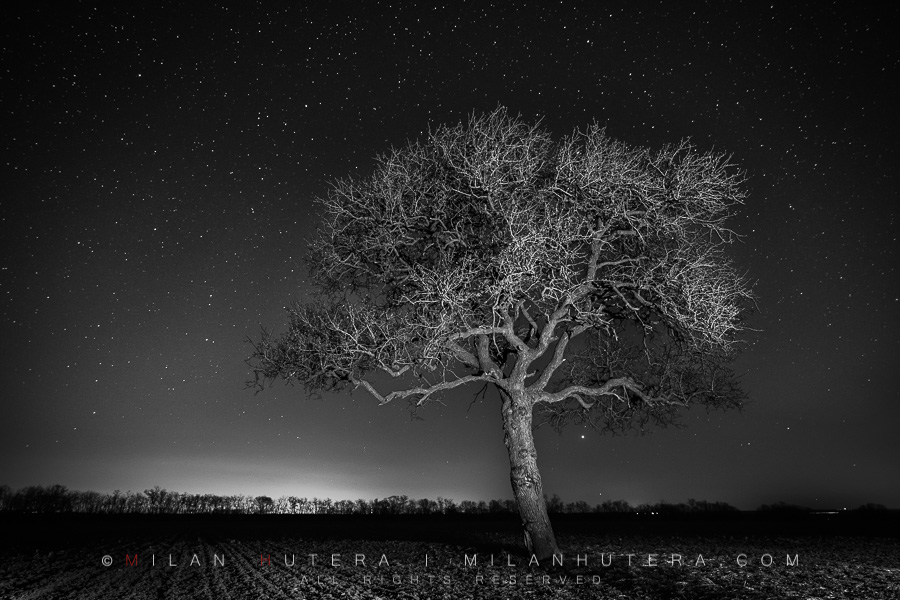 In April I went to shoot the Fed Cup tie between Slovakia and Netherlands. Unfortunately our girls weren't able to secure the place in 2018 World Group 1, as the Dutch won the tie 3:2.
Prior to Sunday's matches, Daniela Hantuchova received Fed Cup Commitment Award as the first female tennis player from Slovakia. It is awarded to players who have shown long-standing dedication to Fed Cup competition and played a minimum of 20 World Group ties or 40 ties at any level of the competition over the career. Daniela has played in Fed Cup since 1999 and led the Slovak team to Fed Cup Victory in 2002. This was Daniela's last appearance as a Fed Cup player. She decided to retire from professional tennis in June. We'll get back to that later.
Empire Slovak Open 2017 that took place during May saw the next superstars of women's tennis. Marketa Vondrousova of Czech republic (won) and 16-year old Anastasia Potapova of Russia (lost in semifinals) are the names to remember and watch in near future.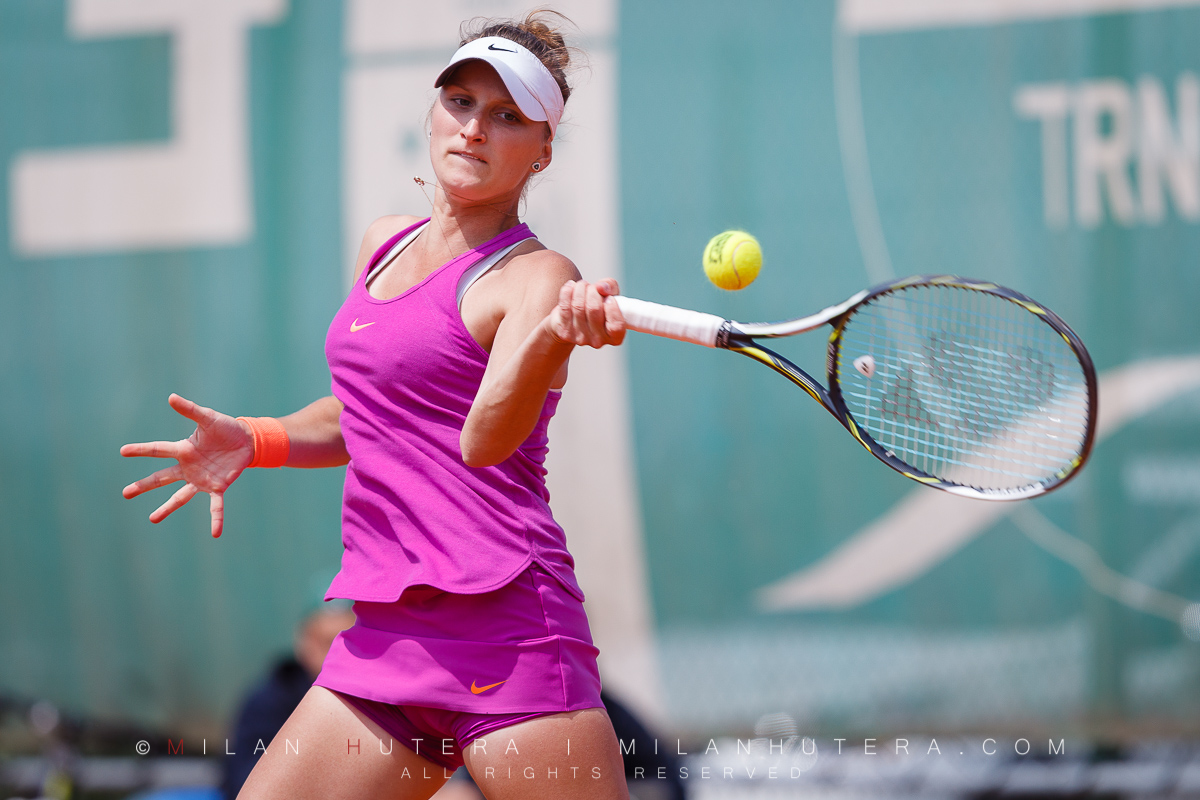 In June I made several attempts to get some nice pre-harvest landscape photos. Most of the attempts were ruined by strong wind. This one turned out nicely.
In July, I was once again back at Osrblie, this time for Summer Biathlon Championships of Slovakia on roller skis. Like every year, I also visited the X-Bionic Summer Tour in Samorin. This premier equestrian event stretched over two weeks and I felt the quality suffered considerably. The main project for the month however, was my two day visit to Banska Stiavnica. Much of my trip was affected by rain and bad weather. Nevertheless I did some scouting for future visits. I'm planning to visit the town in winter time soon. You can visit my Summer gallery by clicking on the photo.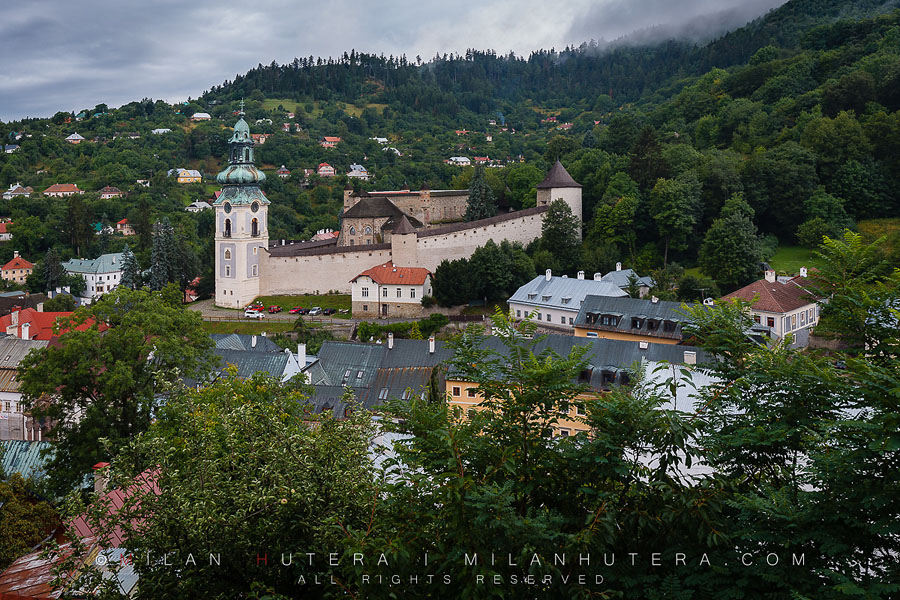 In August I did a really nice photoshoot with Swiss Tennis Star Belida Bencic. One of the nicest mornings of the year I must say. I also attended the opening of a highly controversial "Body:The Exhibition" in Bratislava. The exhibition is highly polarising each time it appears in Central Europe. I actually didn't know about the opening until I got an invitation from the organisers. I went to see it and make an oppinion about it. After I published my photos, I faced a lot of hateful comments, insults, false claims and accusations. This is probably the last time the exhibition takes place in Central Europe. Several countries have banned such exhibitions to take place via laws. For me it was shocking and revealing at the same time. But one time visit was enough.
The end of summer means another edition of Slovak International Air Fest at Sliac air force base. This year I particularly enjoyed the group flying on World War One aircraft replicas, including this beautiful Sopwith Strutter.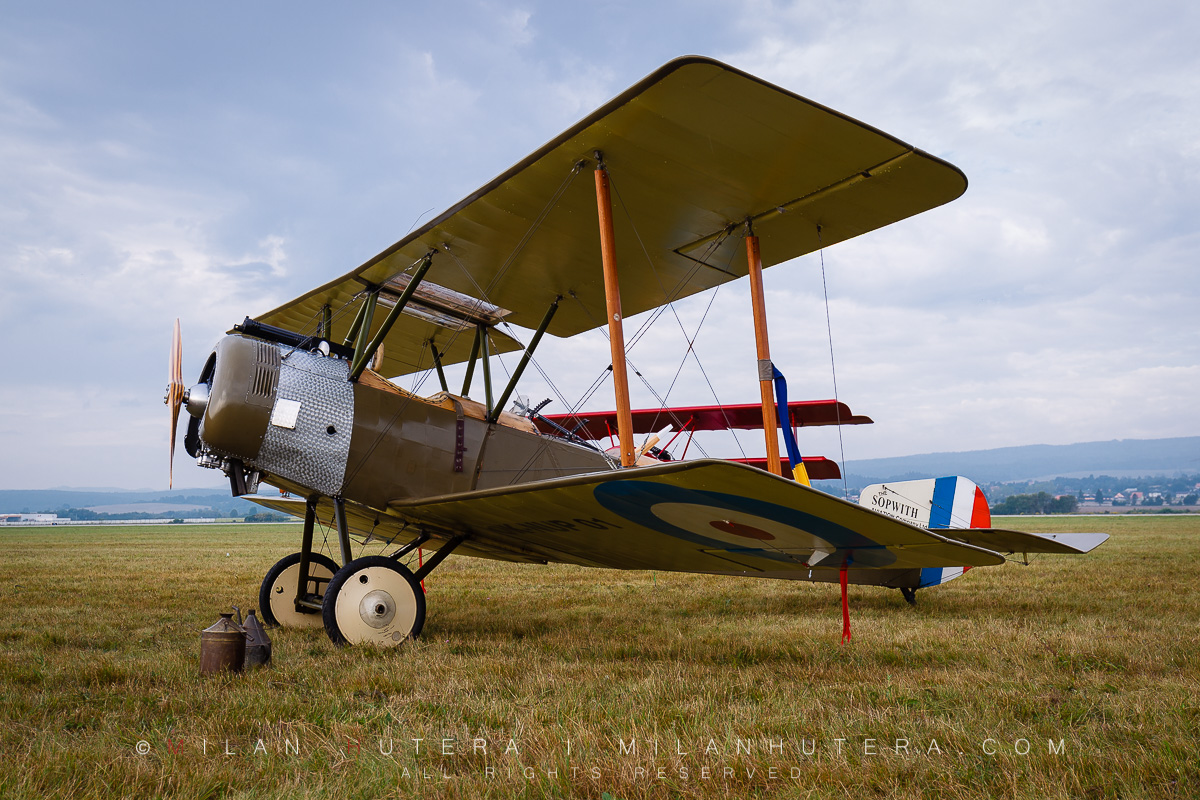 September was a particularly busy month for photography. We took a short family trip to High Tatras and did a fair amout of hiking there. One day we decided to take a rather long hike to Velke Hicovo Pleso. It is one of the many glacial lakes in High Tatras. During the 17 kilometer trek I took this photo of a stream. The mountains provided a nice background element.
My favorite photo of October was made in Trnava. The most famous view from the city is of a narrow historic street with the Cathedral of Saint Nicolas at its end. I promised my local friends I would make this photo as well. It became a running joke as I promised them at least five or six times. I finally have one for my collection. The capture wasn't as easy as I thought. There were quite a number of people wandering up and down the street. Luckily with long exposure and their dark clothes, none of them ended up in the frame.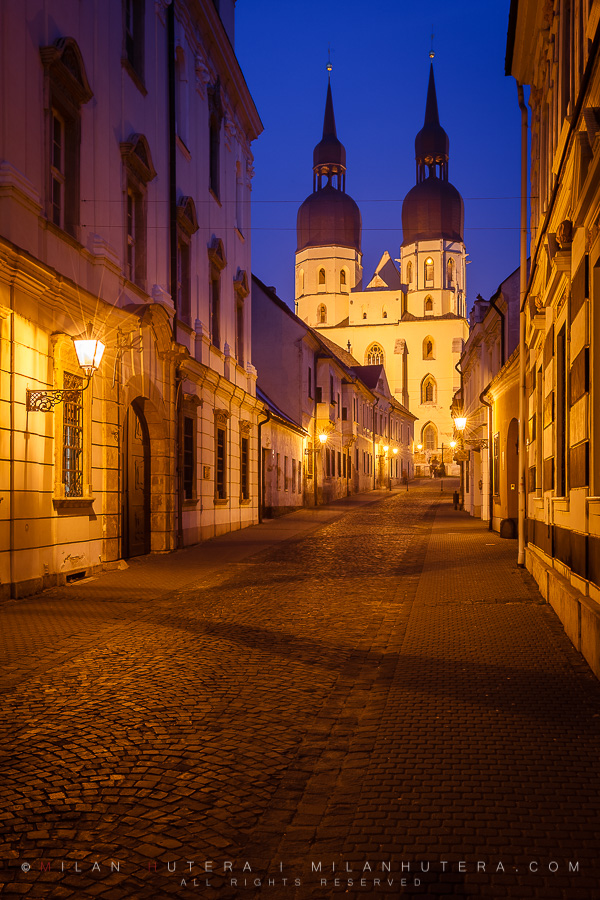 The main event of November was Daniela Hantuchova's farewell match. As I mentioned earlier, Daniela decided to retire from professional tennis in June 2017. Among the guests were Kim Clijsters (Daniela's long time friend from the tour), German tennis star Tommy Haas and Slovak Davis Cup legend Dominik Hrbaty. After her last singles match against Clijsters, Daniela's eyes filled with tears. It was both sad and precious moment for sure.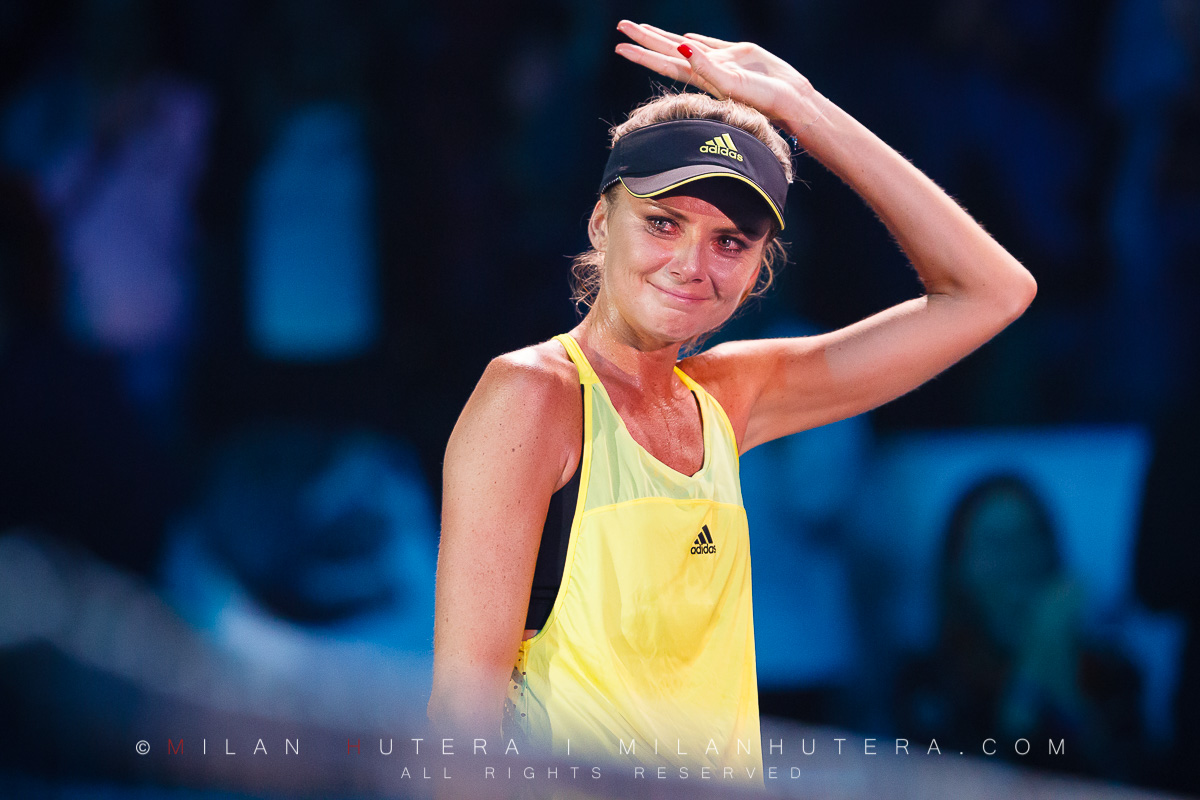 In December I didn't have a lot of time to spare. But  I had to take the opportunity and capture the very first snowfall of the season in our area. I had this composition in my mind for some time and I even managed to fit the Moon into the frame. I was lucky as the moonrise started even before the sunset and I was able to capture it with a nice blue sky. Sadly the snow didn't last. As I write this article, the weather resembles spring rather than winter.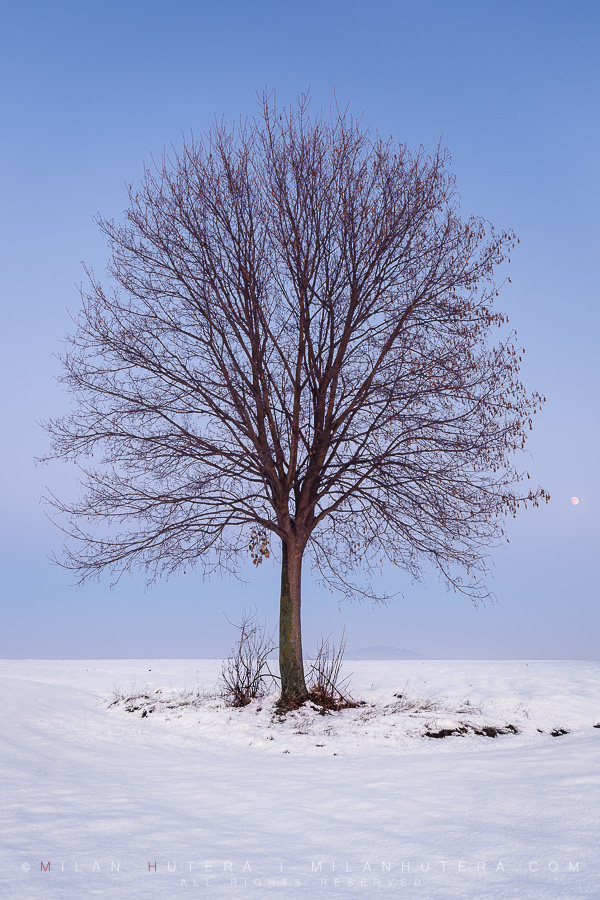 I've decided to add one more photo at the last minute. I've shot it mere two days before the end of the year during the outstanding sunset at Spania Dolina. This picturesque mining village is charming during any time of the year. This was my first visit in winter and I was treated to a superb sunset. I've decided to share the earlier "yellow" version.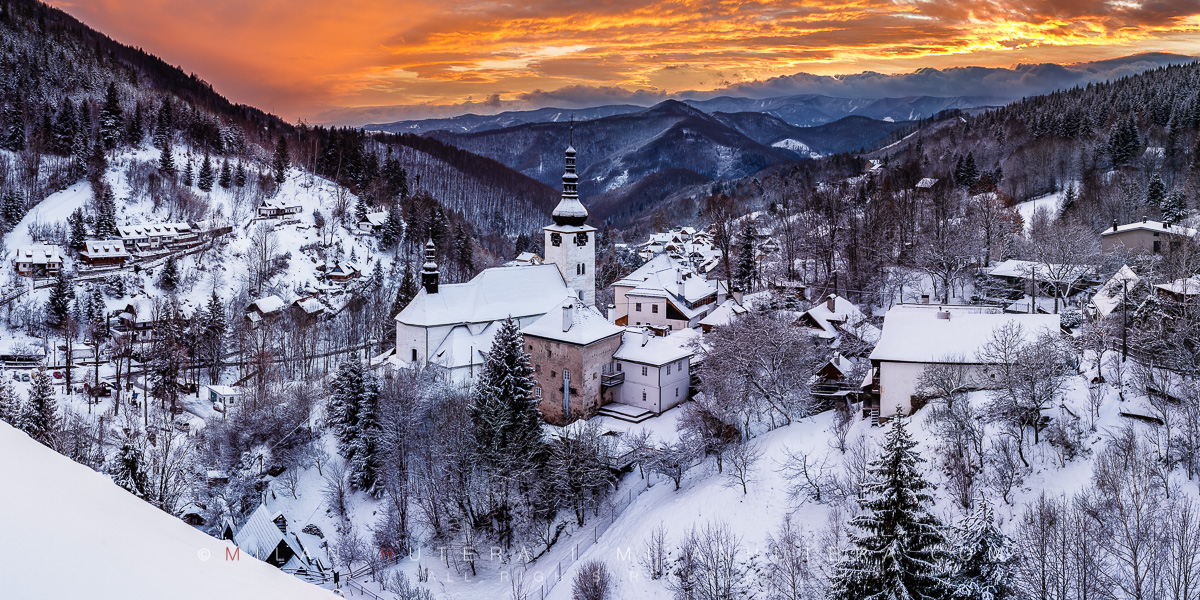 Towards the end of the year, I had a chance to go back to some of my old photos. I reworked the photos from Open Air Operas of Carmen and La Traviata I shot back in 2012 and 2013. Especially the ones from Carmen were in dire need of fixing. It's amazing what you can do with proper tools and experience. All you need is your old archived RAW files.
So that was my 2017. It was different and challenging but it's finally coming to an end. Here's hoping that 2018 will be better in every way. I've made a honest-to-God, proper "to do" checklist of the photos I'd like to do in 2018. Let's see if I'll make at least some of them.
Thanks for reading. I hope you had a wonderful year of 2017. Let me know about your achievements in the comments below!