Empire Slovak Open Trnava 2014
Last weekend I attended the 6th annual Empire Slovak Open ITF Women's tennis tournament in Trnava, which is the largest women's tennis tournament held in Slovakia. There were some promising names in the tournament's lineup and I was looking forward for some outdoor shooting for a change. The variable light can be a bit of a challenge though. The harsh mid day light will guarantee very fast shutter speeds, but may introduce all kinds of over- or under- exposure problems. And the evening light can create some fantastic shadowplay on court. I really enjoyed working the light on this small center court.
The weather can also be the biggest hindrance to an outdoor sporting event. The singles finals between Anna Karolina Schmiedlova of Slovakia and Barbora Zahlavova-Strycova of Czech republic had to be interrupted because of rain. Because of the downpour, the match had to be postponed till monday afternoon. Anna Karolina Schmiedlova (with her electrifying glare) claimed her biggest tournament win to date after a two-set victory.
Here are some of my favorite shots I took during the three days I spent in Trnava, the rest can be found in a dedicated gallery on Tennis Arena: http://www.tennis-arena.cz/empire-slovak-open-2014-v-trnave-2023cz
Anna Karolina Schmiedlova – The 2014 Champion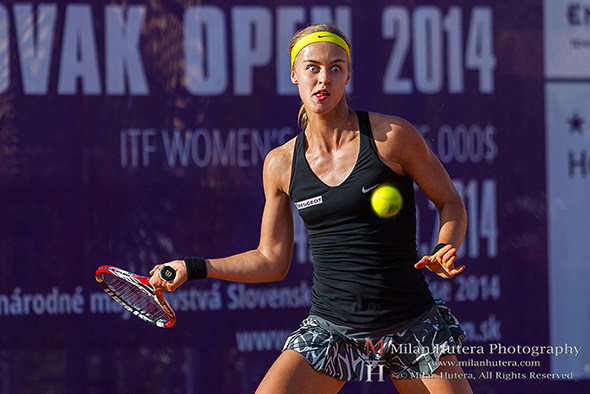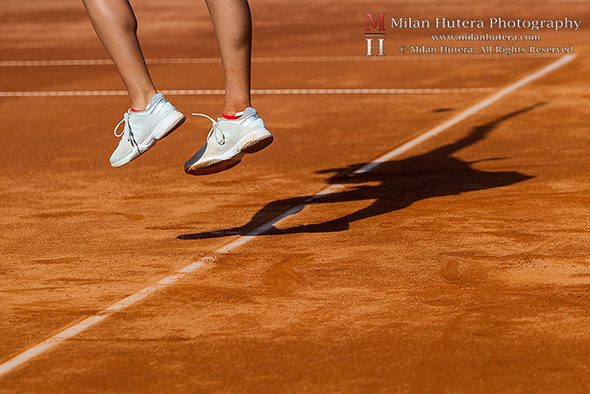 Barbora Zahlavova-Strycova – The runner-up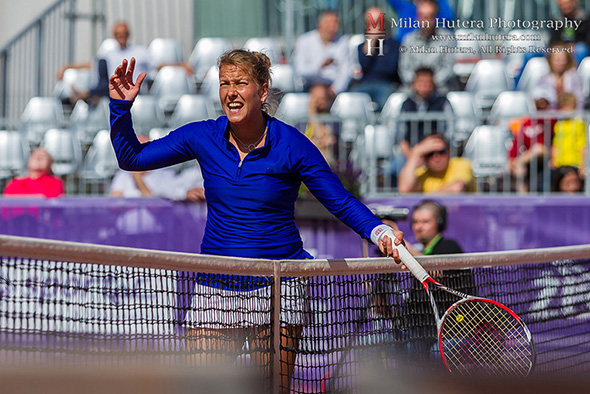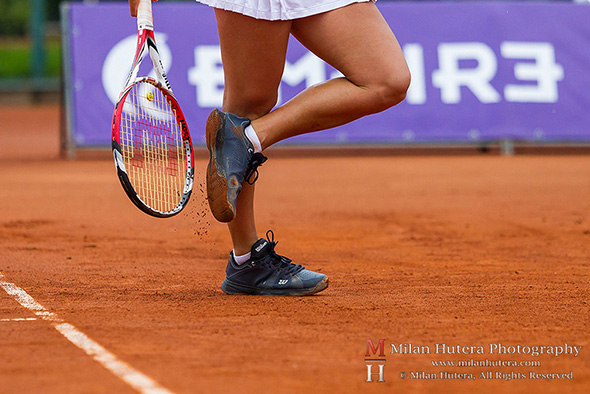 Lesia Tsurenko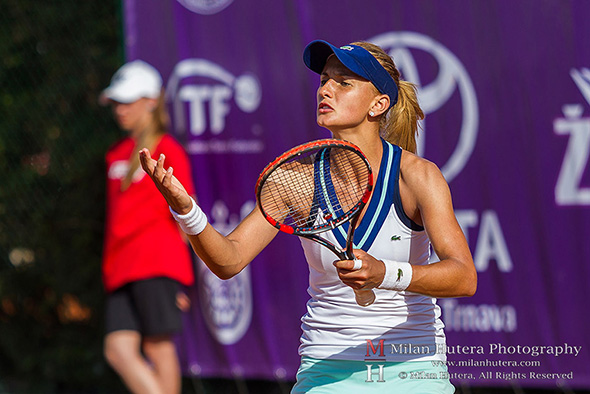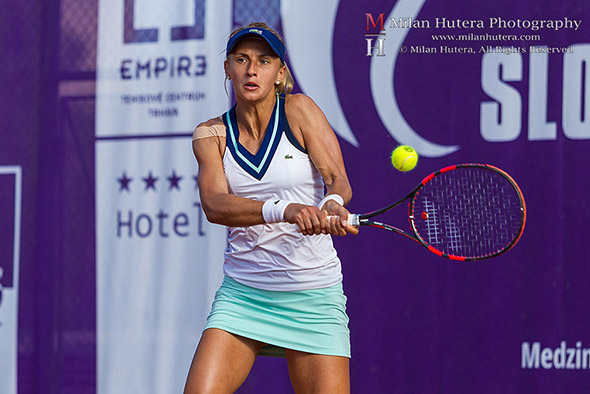 Stephanie Vogt and Saisai Zheng – The doubles champions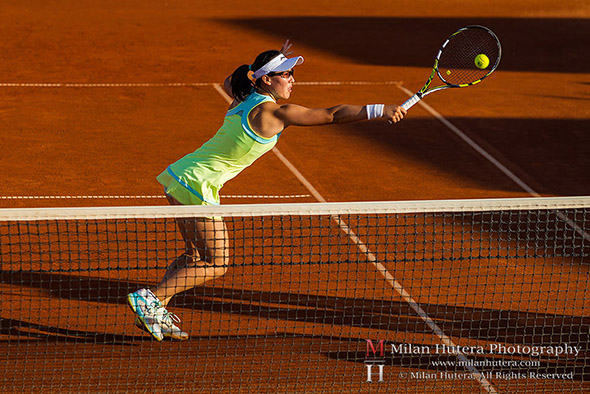 Margarita Gasparyan with Evgeniya Rodina – The doubles runner-ups